Boca Raton Mental Health Facilities, Anxiety Counseling Boca Raton & Depression Treatment Boca Raton
With its magnificent beaches and proximity to Fort Lauderdale, Boca Raton has grown to be a popular destination for people looking for possibilities to traffic drugs and succumb to addiction. The seaside city is plagued by prescription opioid consumption, largely as a result of potent opiates replacing cocaine as the most dangerous narcotic in the area.
Avoid allowing drinking and drug addiction to make you feel hopeless and stuck with no way out. If you're willing to visit a rehab center in Boca Raton for addiction treatment, finding your way out doesn't have to be incredibly difficult. If you have any reluctance to start cleaning. Consider "why not?" When someone needs aid overcoming a disease like a substance use disorder, help is always available.
Addiction has terrible, long-lasting repercussions that are continuously changing. Self-addiction has a wide range of potential sources. from the environment, the brain's chemistry, or genetics. Many people run the risk of falling victim to the terrible grip of drug addiction in the end. However, there is assistance waiting for you right here in a rehab facility in Boca Raton, and it is available at your convenience. Recovery facilities in South Florida's Boca Raton are available to assist.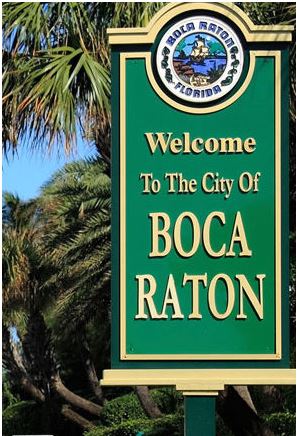 Rehab & Depression Therapy Boca Raton. Mental Health Boca Raton Treatment Center.
Searching for a Therapist Boca Raton Florida? The nearest We Level Up Mental Health Boca Raton Treatment Centers Include: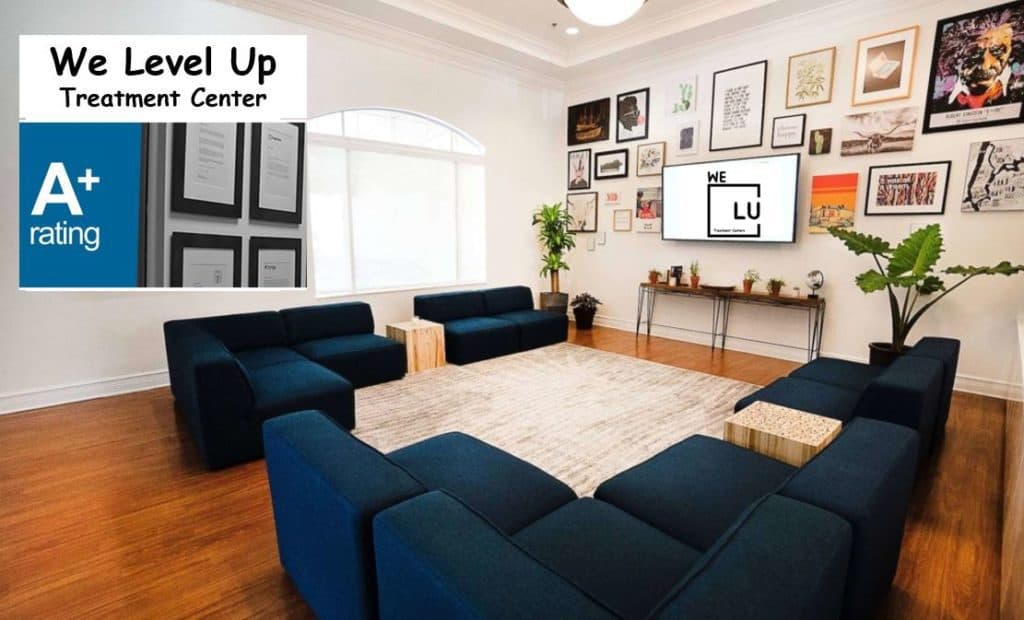 Our Top Popular Florida Addiction Center
9935 Palomino Dr, Lake Worth, FL 33467
"A+" BBB rated, Accredited & Licensed
Get Help. Get Better. Get Your Life Back.
Searching for Accredited Dual Diagnosis Mental Health Centers Near You?
Even if therapy failed previously, or are in the middle of a difficult crisis, we stand ready to support you. Our trusted behavioral health specialists will not give up on you. When you feel ready or just want someone to speak to about counseling alternatives to change your life call us. Even if we cannot assist you, we will lead you to wherever you can get support. There is no obligation. Call our hotline today.
FREE 24/7 Dual Diagnosis Mental Health Services Hotline
Are you or somebody you know at serious risk of an overdose because of drug or alcohol abuse? If so, please call 911 right away. There are addiction rehab center addiction hotlines that can help guide you to proper local therapists & facilities.
SAMHSA TREATMENT HELPLINE
Struggling with substance use disorder? SAMHSA's Addiction Treatment Helpline can connect you with proper help. (800) 662-4357
DRUG or ALCOHOL POISON CONTROL
If you're experiencing or witnessing a drug- or alcohol-related poisoning, the poison control hotline can help. (800) 222-1222
Florida's Mental Health Boca Raton Centers Combat a Growing Addiction Crisis
Looking for Mental Health Services Boca Raton FL? The city of Boca Raton is home to a variety of stunning golf courses, hip eateries, and opulent retail centers. Yet a destructive power permeates every street beneath the bustling town's surface. It can be challenging to find reputable and authorized drug and mental health services Boca Raton FL.
These kinds of circumstances serve as a reminder of the need to demand, wherever possible, evidence-based drug rehab in Boca Raton, Florida. Never undervalue the value of locating quality mental health services Boca Raton FL, whether you have a drug or alcohol addiction or co-occurring illnesses. In and around Boca Raton, there are numerous top-notch rehabilitation facilities. It's critical to seek assistance right away if you or someone you care about is battling with addiction. The difference between successfully overcoming addiction on your own and with expert assistance might be enormous.
The US government has identified a number of places as High-Intensity Drug Trafficking Areas (HIDTA), including Palm Beach County. According to the Centers for Disease Control and Prevention (CDC), prescription medication abuse in the US is on the rise. Finding the best rehab treatment facility is crucial if you or someone you love is battling with addiction, and this is just one of the reasons why. You can find the best fit for your addiction therapy in Boca Raton thanks to the wide range of rehab alternatives available such as an anxiety therapist Boca Raton, Boca Raton Depression Counseling, or Cognitive Behavioral Therapy Boca Raton.
End the Emotional Pain. Get Your Life Back.
Feeling Depressed, Anxious or Struggling with Mental Health Illness? Get Safe Comfortable Mental Health Dual Diagnosis High-Quality Therapy From Counselors That Care. Begin Your Recovery Now.
Hotline (855) 940-6125
What to look for in a Mental Health Boca Raton Center?
Researching a local anxiety treatment Boca Raton, or depression counseling Boca Raton? Most Boca rehabs offer a variety of services to help you on your journey to sobriety and mental stability. They can provide counseling, group therapy, and other support services to help you through withdrawal and detox. They can also help you develop a plan for staying sober after you leave rehab.
Here are some statistics driving demand for addiction treatment center Boca Raton services:
Alcohol abuse by Palm Beach County students is associated as the main culprit driving alcoholism in Boca.
The number of fentanyl-related deaths in Palm Beach County increased from 36 in the first half of 2015 to 187 in the first half of 2016.
First-class Facilities & Amenities
World-class High-Quality Mental Health Services & Behaviroal Health Substance Abuse Treatment
Rehab Centers Tour
Proven recovery success experience, backed by a Team w/ History of:
15+ Years Experience
100s of 5-Star Reviews
10K+ Recovery Successes
Low Patient to Therapist Ratio
Comprehensive Dual-Diagnosis Treatment
Complimentary Family & Alumni Programs
Coaching, Recovery & Development Events
Comfortable Onsite Medical Detox Center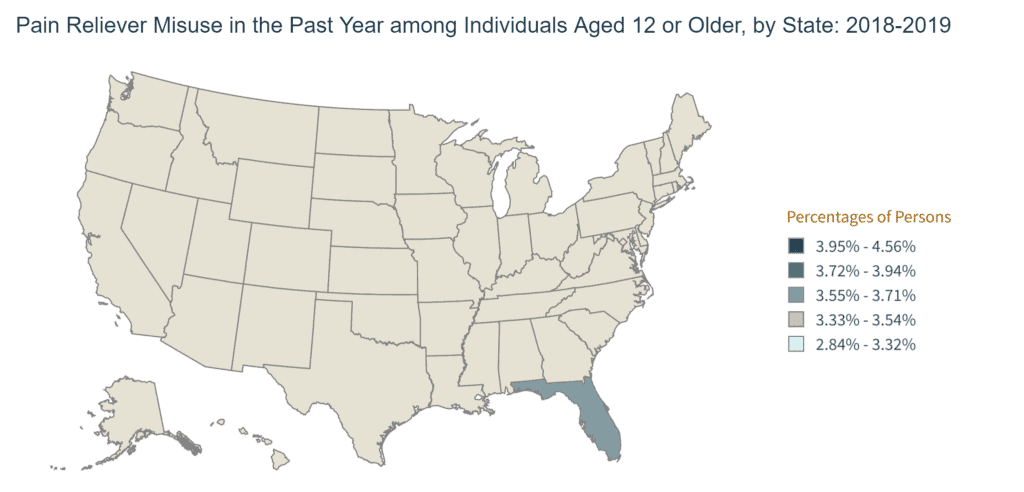 Discovering Mental Health Services Boca Raton FL
Mental Health Boca Raton Centers Process
1. Anxiety Treatment Boca Raton
Mental health services Boca Raton FL create a treatment plan that addresses the physical aspects of chemical imbalances through anxiety therapy Boca Raton and a psychiatrist Boca Raton anxiety. Treating addiction through the psychological connection to substance abuse, and related underlying mental health issues. Addressing the entirety of all co-occurring illnesses with inpatient treatment is a crucial part of setting clients up on the road to true recovery. That's why We Level Up Treatment Center provides medical detox, inpatient addiction treatment plus stand-alone primary mental health treatment.
2. Boca Raton Depression Counseling
While there is no single reason why someone develops high-functioning depression and while there is not necessarily a way to prevent it, there are several evidence-based effective treatment modalities to help you manage and support yourself if you deal with it: Psychotherapy and/or medication.
3. Dual Diagnosis Treatment Boca Raton Programs
Dual diagnosis (also called co-occurring disorders, COD, or dual pathology) is the condition of having a mental illness and a comorbid substance use disorder. Often one disorder drives the other. Treatment for both disorders presents the best odds for long-term recovery success. This is made through the supervision of a Boca Raton anxiety therapist or a Boca Raton depression therapist.
There are many rehab facilities in Boca Raton, but it can be hard to decide which one is right for you. You might have a lot on your plate. Maybe the stress from work or family problems makes going into treatment difficult? That doesn't mean recovery programs are not worth looking at though! Think about what will work best when deciding where to go for your rehabilitation. If drugs seem like an easier choice than trying to get better, then you know you need structured professional support you can count on in rehab.
World-class, Accredited, 5-Star Reviewed, Effective Mental Health Dual Diagnosis Programs. Complete Integrated Inpatient Rehab with Free Post Discharge Therapy Planning.
CALL (855) 940-6125
End the Emotional Pain Rollercoaster. Gain Stability & Happiness Through Recovery Treatment. Start Mental Health Counseling Today. Get Free No-obligation Guidance by Behaviroal Health Specialists Who Understand Mental Health Recovery.
Addiction Recovery Meetings Near You
Boca Raton AA Meetings

Boca Raton AA Meetings or Alcoholics Anonymous Meetings

Alcoholics anonymous is a place where alcoholics can go to recover from their addiction to drugs & alcohol. The purpose of these meetings, which are held every day at different times and places across America and even internationally, isn't just about getting you back on your feet but also for recovery support.

At AA meetings you will find friendly faces in an otherwise lonely battle against one's addiction. Alcoholics anonymous peers understand how tweaking our environment may have influenced decision-making processes during rehabilitation.

Instead of focusing solely on rewarding behaviors while ignoring penalties such as guilt or anxiety, AA groups work to build a community. Where recovery feels less isolated since there'll always be someone from your local Boca Raton alcoholics anonymous group for support.

The Boca Raton AA meetings are available to anyone in need, no matter where they went for treatment. It is crucial that you keep your recovery going strong and find a community that will support you along the way. Staying sober while negating peer pressure and influence to drink and use is hard. Local Boca AA meetings can help you avoid backsliding into old behaviors again!


AA groups in Boca not only look out for their members but offer caring support when needed. Local Boca Raton AA meetings locations include:

Women Living Sober
Where:
Unitarian Universalist Church
2601 Saint Andrews Blvd.
Boca Raton, FL 33434
Boca Men's Group
Where:
Saint Gregory's Episcopal Church
100 N. E. Mizner Blvd.
Boca Raton, FL 33432
New Horizon 5
Where:
38 Curtis Pkwy.
Miami, FL 33434
Boca NA Meetings


Boca Narcotics Anonymous (NA) Meetings

The twelve steps of Narcotics Anonymous have helped people recover from addiction. The same principles that are used in Alcoholics anonymous can be followed to achieve recovery.

The twelve-step program Narcotics Anonymous has been holding meetings since 1953. This group follows much of the same tradition as Alcoholics Anonymous. Both groups follow a set of steps that help rewire destructive responses to life's tribulations. There's never an associated cost for participating in these activities unless you want some literature too! NA meetings can vary based on your location. But, they offer plenty of support where needed so don't worry about not knowing anyone at any particular meeting. Simply show up ready to talk openly about what happened or how you are processing things now.


There's no cost to join Boca NA groups! Non-reimbursable expenses include material costs like books or magazines; however, they aren't required for membership. So anyone interested could visit their local Boca Raton NA group any time without having to pay.

Luckily, there are many Boca Raton NA meetings to choose from. If you're just starting your recovery process or need some extra support after completing treatment for drugs like opiates, heroin, and cocaine, Boca NA groups can be a godsend. Boca Raton's NA groups could help keep things under control so that relapse isn't an option! Local Boca NA meetings locations include:

Another Look
Where:
Connected Life Church
2500 N. W. 5th Ave.
Boca Raton, FL 33431
First United Methodist Church
Where:
9087 Glades Rd.
Boca Raton, FL 33434
Lions Club
Where:
399 NW 35th St.
Boca Raton, FL 33431
Boca Al-Anon and Nar-Anon Meetings

The disease of addiction harms more than just the person diagnosed with it. Their friends and family members are harmed by its consequences, too. Many people may struggle to comprehend how far addiction damage is felt until you've seen someone you know reduced down into an empty shell. It's only when you see a loved one who can no longer communicate or care properly for themselves because they are addicted that you can realize the deep harm caused.

The good news is that there's a new way to get help for addiction. Meetings in the Nar-Anon and Al-Anon fellowship provide support from others who have been there. As well as guidance on how best to deal with their situation at home or at work. Here's our list of local Boca Raton Nar-Anon and Al-Anon meetings in or near the Boca, Florida area:

Al-Anon
Where:
New Light Tuesday Night AFG
Temple Sinai
2475 West Atlantic Avenue
Delray Beach, FL 33445
Al-Anon
Where:
Fresh Start AFG
Ascension Catholic Church
7250 N. Federal Hwy.
Boca Raton, FL 33487
Nar-Anon
Where:
Lake Worth
St. Luke's United Methodist Church
165 Ohio Rd.
Lake Worth, FL 33467
Find Hope & Recovery. Mental Health Services Boca Raton FL. Addiction & Relapse Support You Can Count On.
It might be simple for old behaviors that cause one to relapse when you get ready to leave the comforts of home and transition back into sober life. The staff at the treatment facility We Level Up is experienced in preventing relapse and overcoming addiction. When people need hope the most, we offer cutting-edge options like dual diagnosis addiction treatment programs. Call now for more information.
What to look for when searching for top Mental Health Services Boca Raton FL?
When you're searching for the best addiction rehab near me, it pays to do your research. In addition to speaking with our hotline experts about what would work well based on individual needs and desires (and we highly recommend this step), reading reviews from people who have already been there can also give insight into how different programs are operated nearby, which may help narrow down choices even more quickly!
Local Neighborhood Zip Codes Served
33427, 33429, 33431, 33432, 33433, 33434, 33481, 33486, 33487, 33496, 33499
AA Meetings and NA Meetings in Boca Raton, Florida Resources
Florida Rehabs Near Me – Free Consultations & Addiction Assessment
The We Level Up rehab center network can help you find what's best for your needs. Our admissions navigators will answer all of your questions about treatment, payment options, and more. It's easier than ever before! Simply call us 24/7 for no hassle or stress-free consultation.
Experience Transformative Recovery at the We Level Up Treatment Center.
See our authentic success stories. Get inspired. Get the help you deserve.
Hotline (855) 940-6125
Start a New Life
Begin with a free call to a behavioral health treatment advisor. Learn more about our dual-diagnosis programs. The We Level Up treatment center network delivers recovery programs that vary by each treatment facility. Call to learn more.
Personalized Care
Caring Accountable Staff
World-class Amenities
Licensed & Accredited
Renowned w/ 5-Star Reviews
We'll Call You
Choosing Mental Health Services Boca Raton FL
Looking for Mental Health Services Boca Raton FL? There are dozens of known addictions in the United States. Each with its own set of unique symptoms and requirements for treatment. That's why it's no wonder that there are many different rehabilitation centers available across Florida! But if you want to make sure your experience is as positive as possible to get clean and stay sober; don't just settle on any facility. Consider all aspects of your particular Florida drug rehab center's options before making a final decision.
If you're struggling with addiction, it's always a good idea to research rehabilitation centers in your area. While the cost of treatment may be a concern for some people who lack rehab health insurance coverage; there is help available through government-sponsored programs. As well as private pay options that can make drug rehab costs more manageable depending on one's financial situation!

We Level Up Addiction Rehab & Detox Centers
The We Level Up treatment center network administrates multiple drug, alcohol & mental health rehabilitation centers throughout Florida and nationally. Treatment center services include inpatient rehab & detox residential treatment with alumni & family aftercare planning. Call for specialized treatment programs and facilities.
Lake Worth Rehab

Licensed, Accredited w/ 100s of 5-star reviews.
---
Addiction rehab center
Detox center

Dual diagnosis rehab center
West Palm Beach Rehab
Licensed, Accredited w/ 100+ 5-star reviews.
---
Addiction rehab center
Detox center

Dual diagnosis rehab center
Fort Lauderdale Rehab

Licensed, Accredited w/ Behavioral Health focus.
---
Mental health rehab center
Secondary substance abuse d

ual diagnosis rehab center

Severe inpatient depression center
Lake Worth Rehab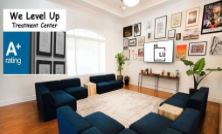 Licensed, Accredited w/ 100s of 5-star reviews.
---
Addiction rehab center
Detox center

Dual diagnosis rehab center
West Palm Beach Rehab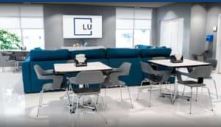 Licensed, Accredited w/ 100+ 5-star reviews.
---
Addiction rehab center
Detox center

Dual diagnosis rehab center
Fort Lauderdale Rehab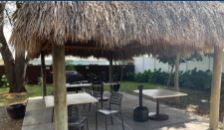 Licensed, Accredited w/ Behavioral Health focus.
---
Mental health rehab center
Secondary substance abuse d

ual diagnosis rehab center

Severe inpatient depression center
Popular Drug Rehab Florida Related Articles of Interest
Medical Disclaimer

The information on this website is for informational purposes only and does not provide nor substitute professional medical advice. Always seek the help of a physician or other qualified health provider if you have questions regarding your health! This content is not intended to replace professional medical advice, diagnosis, or treatment. Do not overlook professional medical advice or wait to seek it because of something you have read on this site. In the event of a medical emergency call 911 immediately. This website does not recommend nor endorse any specific tests, doctors, products, procedures, opinions, or other information that may be noted on the website. Dependence on any information supplied by this website is exclusively at your own risk.
Sources:

[1] Home | SAMHDA (samhsa.gov) – Florida drug rehab opioid abuse statistics

[2] NIH – https://www.nccih.nih.gov/health/melatonin-what-you-need-to-know