For overdose and medical emergencies, dial 911. Mental health illness, drug and alcohol addiction is a nationwide epidemic. Please reach out if you or a loved one is suffering. We can help! Contact us for any suggestions, compliments, complaints, concerns, or questions. Rest assured, our corporate compliance and the executive team want to hear from you. We take corrective actions and implement improved solutions based on substantiated allegations and your valuable feedback. Do not hesitate to reach out to our 24/7 helpline. Simply call the numbers listed on our website, use the request a call form, or email us.
We Level Up Florida Treatment Center
Licensed by Agency for Health Care Administration
Legitscript Cerfied as Inpatient Provider
Verified Psychology Today Center
Gold Seal of Approval Receipant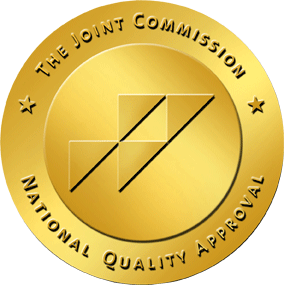 Need immediate help? Please call 24 hours for a live representative.
Choosing the right behavioral health rehab center
Choosing the best behavioral health recovery center for you or a loved one is one of the most crucial decisions you'll ever make. Behavioral health treatment centers can differ widely in their levels of care, success rates, and expertise to render successful world-class rehabilitation recovery. While locating the best behavioral therapy programs can be difficult, with a professional well trained dual-diagnosis team, rest assured we can help. At the We Level Up FL Mental Health Treatment Center, we're qualified to help you take the first step toward long-term recovery from emotional & behavioral pain.
Your battle does not have to be yours to fight alone. We Level Up FL Treatment Center is here to help you grow through your recovery process. By contacting us or filling out the forms to connect with us, you can take the first step towards a fulfilling and happier you. After the submission of a form is completed you will be contacted by one of our highly experienced admissions counselors, most of who are in recovery themselves. They can further assist you with any questions you may have.
You deserve help. Don't delay. Call We Level Up Florida now.
If you are struggling with depression, anxiety, trauma, bipolar, and or other co-occurring dual-diagnosis behavioral health cases your fight can be won. With help, support, and proper treatment from trained pros. We Level Up FL Treatment Center can help. Begin with the first step towards a fulfilling happier life.
Simply reach out to one of our highly experienced admissions advisers, many of who were in recovery themselves. They have the expertise to assist you with any questions you undoubtedly will have.